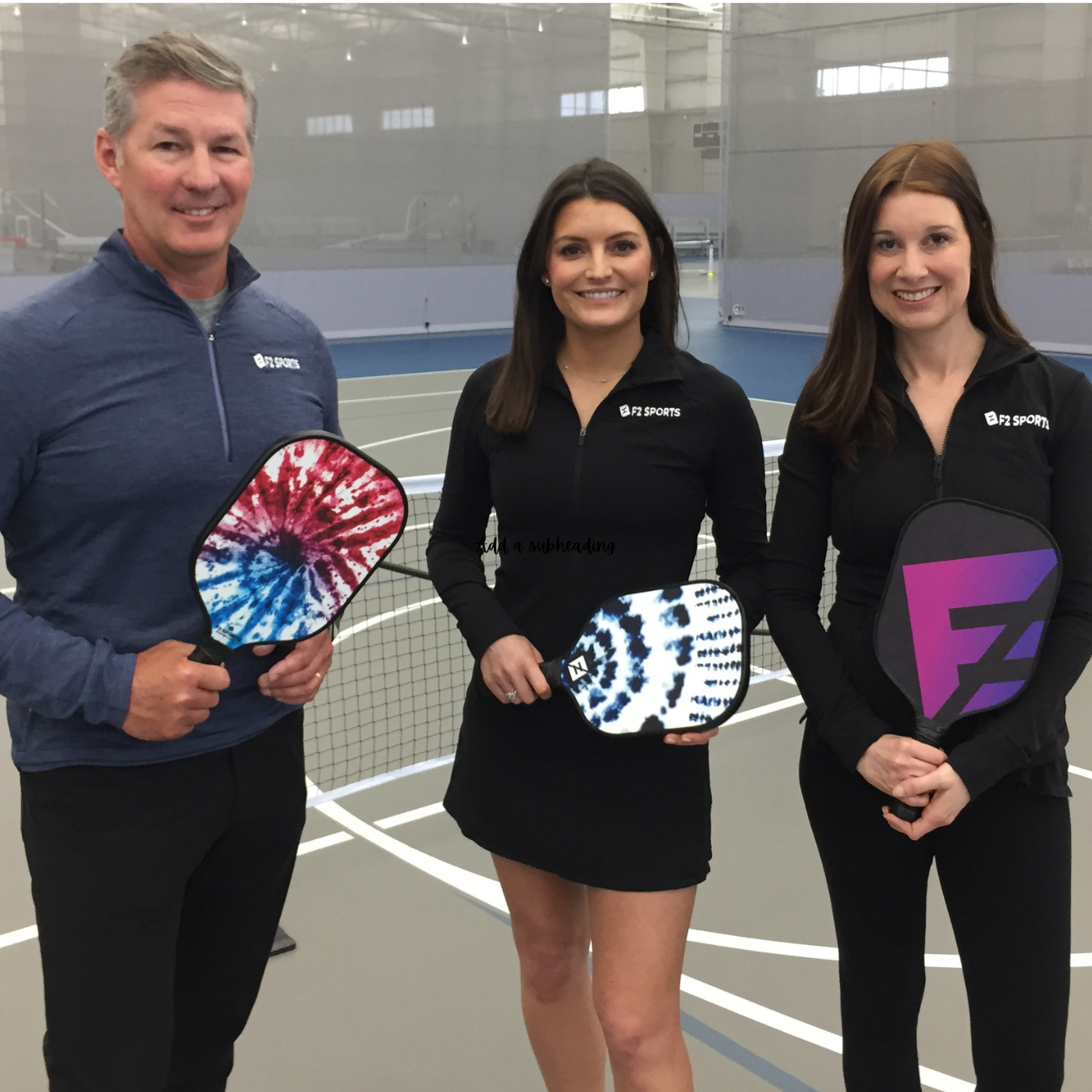 Hello there,
Pleased to meet you
We are a group of creators, innovators and most importantly, pickleball players out of Metro Detroit, Michigan.
As new, casual players in the market for a pickleball paddle, we were overwhelmed with choice, shocked by sticker price, and turned off by the outdated and male dominated branding.
We wanted to make it easier for players like us to get started (and look good!) playing the fastest growing sport in America.  Our team dug in and did the research. That research led to building a simplified, yet beautiful line of products tested to compete with the high-end, expensive products out there.
F2 Sports offers simple, affordable, and beautifully designed products for the casual pickleball player. Our products are modern and youthful in design while powerful in play.
We can't wait to share our products with you!
Don't forget to tag #f2sports on social media--we love to see our customers!